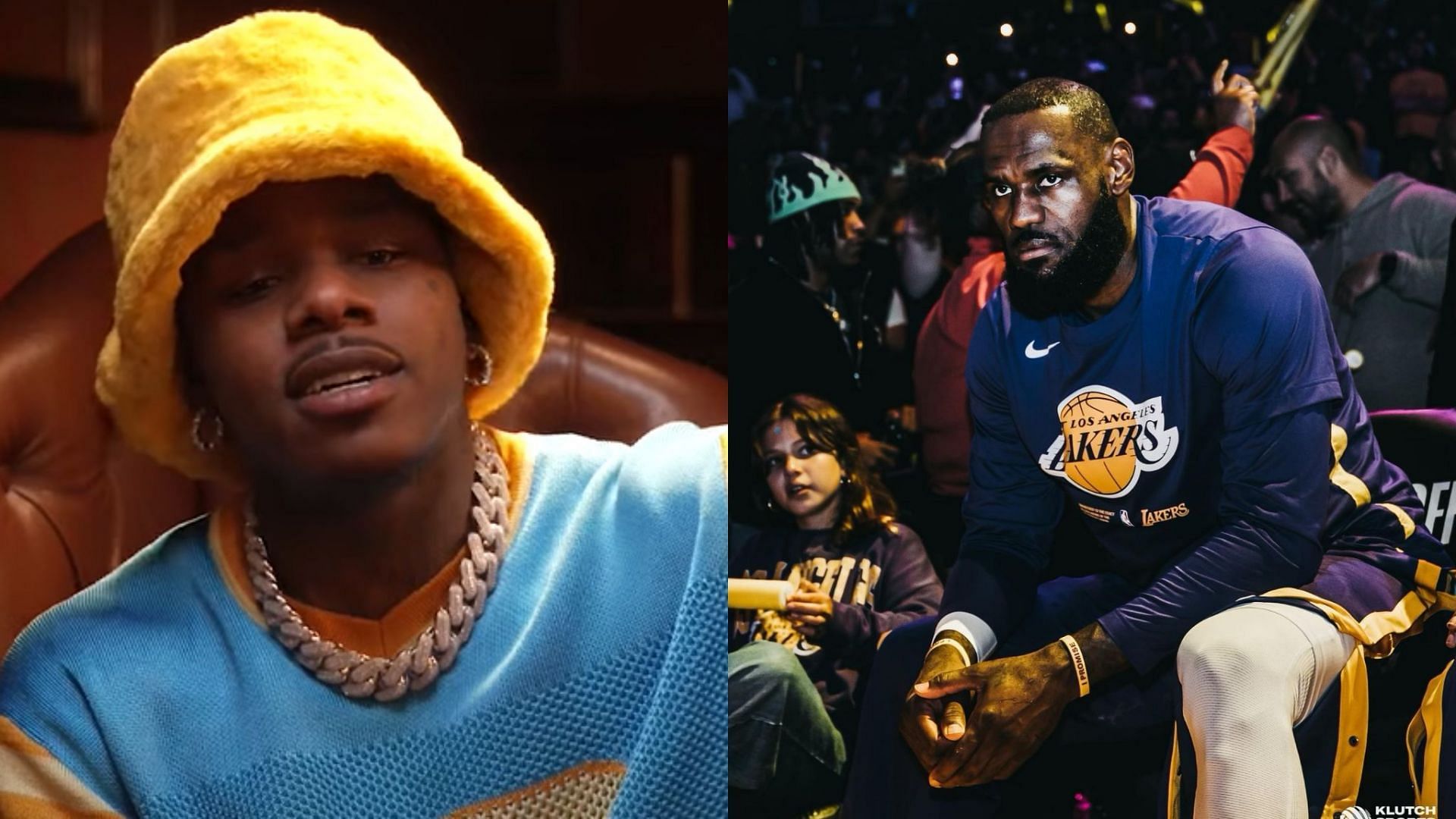 Rapper DaBaby has chosen LeBron James over Michael Jordan as his personal greatest basketball player of all time and revealed having a friendship with "The King."
In an appearance on Shannon Sharpe's "Club Shay Shay" podcast, DaBaby said his love for James stems from the fact that they are both Ohio natives.
"I'm Team Bron. I don't even really gotta think twice about that," he said. "And Bron from Ohio, I was originally born in Ohio. You know what I mean? Bron, he always showed me love."
Moreover, DaBaby added that he would follow James wherever he went, even expressing a willingness to learn another language if necessary.
"I'm a Bron fan, first of all … I ain't playing about Bron. I'm going where he goes," he said. "If he goes play for Russia, g**amn, I'm trying to learn the language, you get what I'm saying?"
DaBaby has mentioned James multiple times in his tracks. In "Billion Dollar Baby," he rapped:
"Me and you are not the same thing, I am nothing like what y'all are Billion Dollar Baby like LeBron James, all a n***a do is ball, ball."
James gave his stamp of approval to the song as he shared clips of himself enjoying and vibing to it.
In his XXL freestyle, DaBaby referenced James and some of the cities he has played for:
"They know Baby was just in Miami Now he in L.A., n***a think he LeBron."
In "Champion," DaBaby said he's a champion like James.
"I'm a champion like LeBron, ballin' with my homies I'm better than the old me."
DaBaby reveals his top 5 NBA players
In the episode, DaBaby shared his list of the top 5 NBA players, with LeBron James unsurprisingly taking the top spot. The rapper also mentioned that he admired Damian Lillard and Steph Curry, two of the NBA's top shooters.
Interestingly, he included Draymond Green in his top 5, citing their close friendship and mentioning that he performed at Green's wedding.
"Draymond, that's my boy, you know what I'm saying? I love a lot of things about Draymond, on and off the court," DaBaby said. "I performed at Draymond's wedding … so, that was something, you know, near and dear to me."
To round out his list, DaBaby chose Giannis Antetokounmpo:
"Giannis is a dog, man. Giannis is a different type of dog. I'm gonna go with Giannis and just leave it at that. I ain't even gonna stress myself out."
Interestingly, DaBaby didn't pick six-time NBA champion Michael Jordan in his top 5 NBA players list.