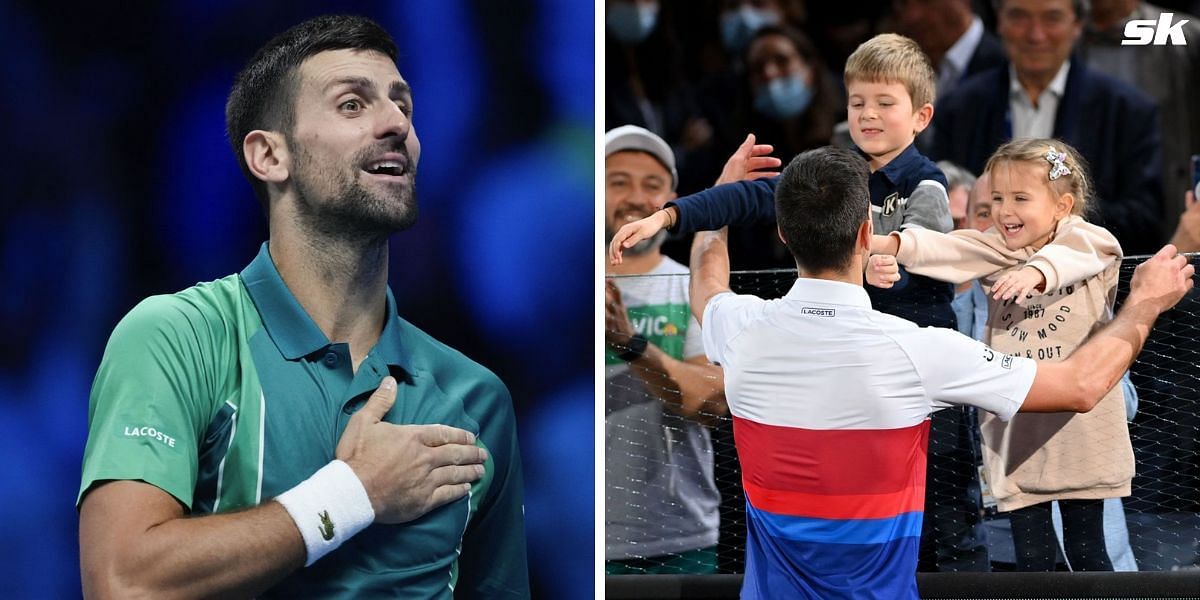 Novak Djokovic has attributed his significant confidence boost during his 2023 ATP Finals semifinal clash against Carlos Alcaraz to the presence of his children, Stefan and Tara. Djokovic dominated his match against Alcaraz, winning 6-3, 6-2 and inching closer to winning the prestigious year-end championship title for the record seventh time in his career. The Serb will square off against home favorite Jannik Sinner in a blockbuster title clash on November 19.
The 24-time Grand Slam champion's children passionately cheered him on during the 88-minute-long encounter, having arrived in Turin to support their father in the final stages of the tournament. Speaking during his on-court interview, Djokovic acknowledged the motivational effect of his children's presence and credited them for providing him with strength during the match. The World No. 1 also touched upon the difficulties of being away from his children for a long period and expressed joy at having them around.
The Serb humorously disclosed that Stefan and Tara had taken a few days off school to be in Turin and joked about potentially facing repercussions from their teachers upon their return to Belgrade. Djokovic lavished praise on Carlos Alcaraz following their ATP Finals semifinal clash, stating that he had anticipated an intense battle against the Spaniard due to the 20-year-old's 'dynamic' playing style. He reflected on his own performance as well and expressed satisfaction with his straight-sets win, having endured three-set thrillers in each of his three group stage matches.