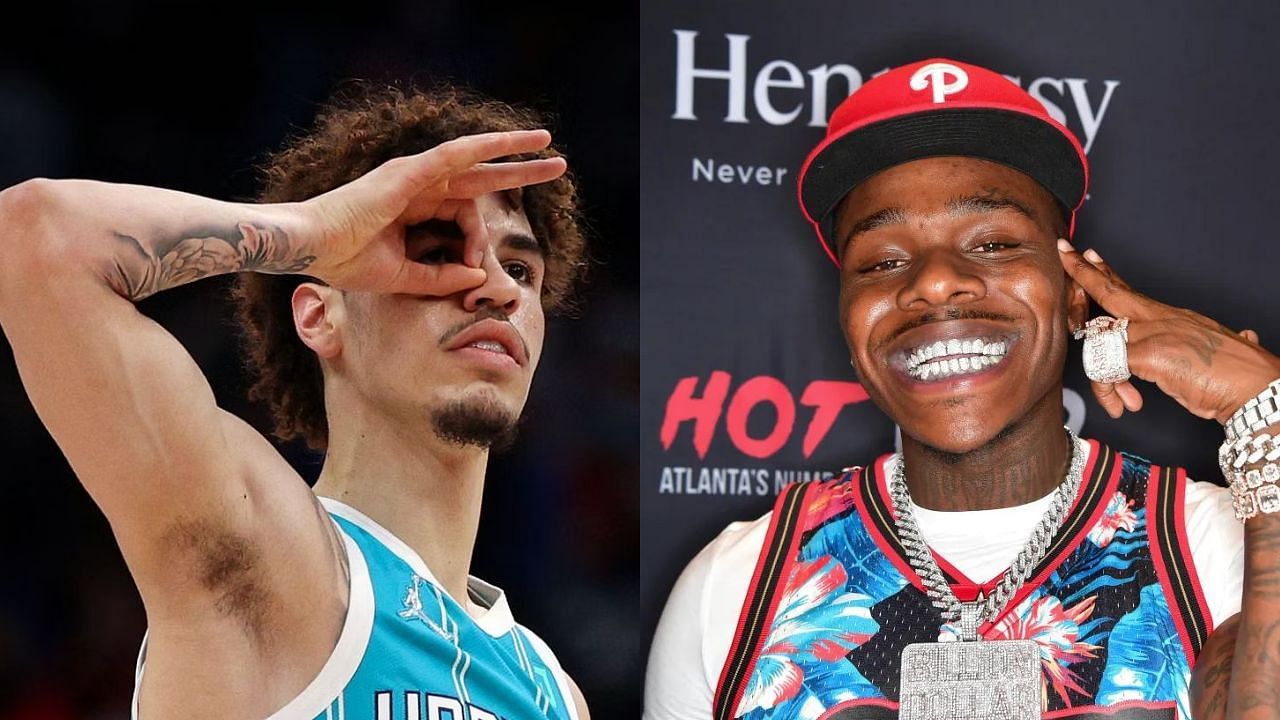 The NBA is in good hands, with players under the age of 25, like LaMelo Ball, Luka Doncic, and Ja Morant, making significant splashes early in their careers. Who among the young point guards is the best? There has been a dispute, and legendary rapper DaBaby has weighed in on who is the best among them.
In an interview with Club Shay Shay, hosted by Shannon Sharpe, DaBaby spoke about basketball and had an interesting take on how LaMelo Ball is attracting attention to the Charlotte Hornets with the way he plays.
"I love Melo," said DaBaby, "He humble. He got that control. He ain't doing much talking on the sideline. He's controlled. You would think that somebody in the limelight before they made it to the league who would have some hurdles like having too much dip on their chip … but he's a ball player."
When he was asked who was his first pick between LaMelo Ball, Victor Wembanyama, Chet Holmgren, Luka Doncic and Ja Morant, DaBaby picked the Charlotte Hornets star guard.
"I'm going with Melo, I'm rocking with homes. I'm going with you Melo but I love Luka. I love Ja game too and I can't wait to see him back on the court," answered DaBaby.
The career of LaMelo Ball so far
Playing for the Charlotte Hornets since 2020, LaMelo Ball began his NBA career as the third overall pick in the 2020 NBA draft. Initially coming off the bench, he made a quick impact, earning the Eastern Conference Rookie of the Month in December and November.
Ball became the youngest player to achieve a triple-double at the age of 19 and concluded his first year in the league by being named the 2020–21 NBA Rookie of the Year.
The following season, Ball was named to his first NBA All-Star Game and set a career-high with 38 points against the Boston Celtics. Ball's 2022-23 season was marred by a season-ending injury in February owing to a fractured ankle that required surgery.
Looking ahead to the 2023–24 season, Ball signed a contract extension with the Hornets on July 6, 2023. This marked the franchise's trust in the young player's ability to lead the team for years to come.
LaMelo Ball has averaged 23.5 points, 8.3 assists, 5.4 rebounds, and 1.5 steals in 11 games this season. On November 5, he had a triple-double with 30 points, 13 assists, and 10 rebounds against the Dallas Mavericks.