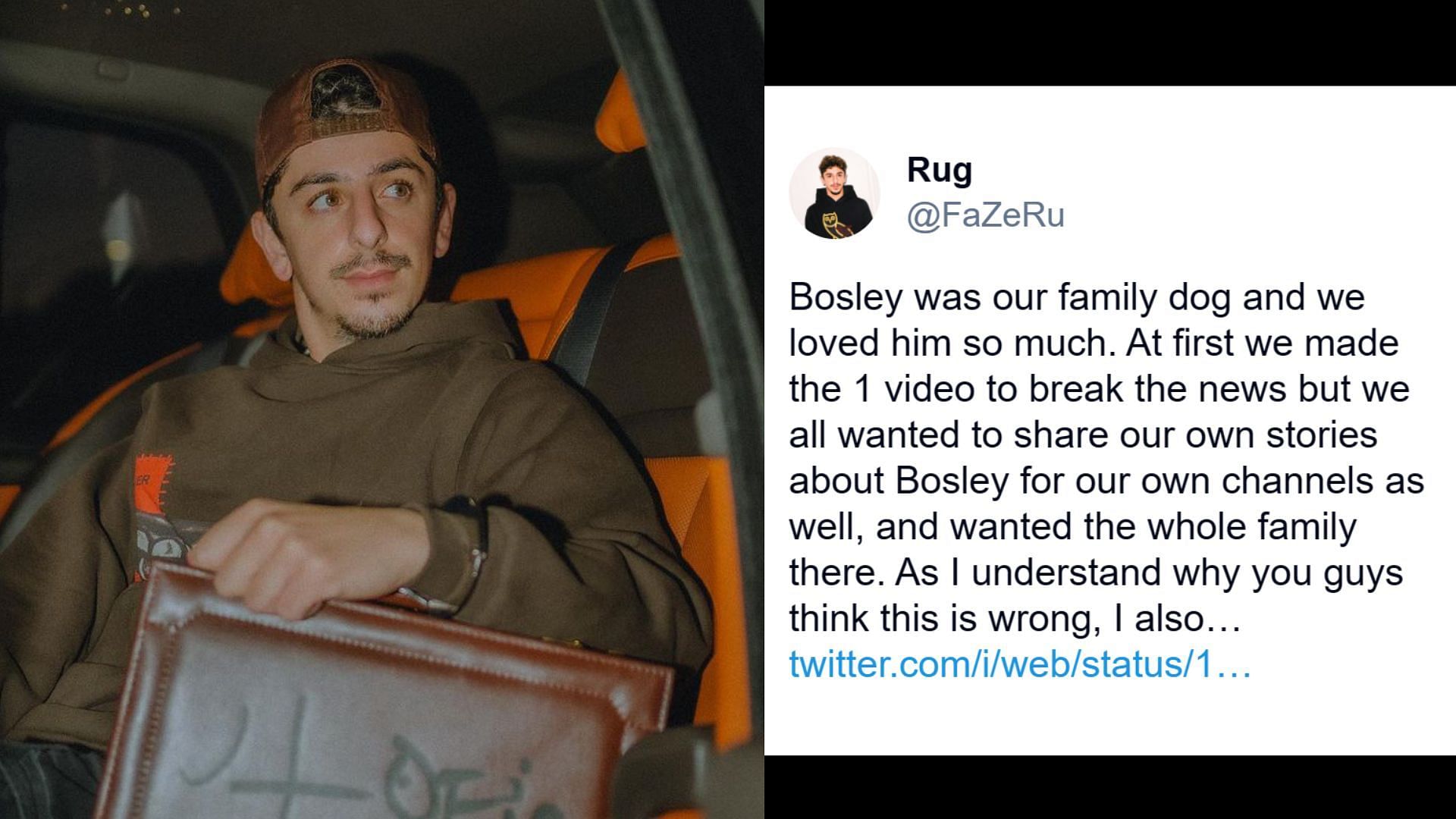 Brian Awadis, better known as FaZe Rug, has addressed criticism from people claiming he and his family have exploited the death of their dog, Bosley. The family of content creators uploaded three separate videos about their dog's passing on various YouTube channels. FaZe Rug defended the decision, stating that the family simply wanted to share their stories about their beloved pet and did not intend to monetize the incident.
Furthermore, FaZe Rug clarified that each video was an individual update from their own channels. He acknowledged that some viewers found it insincere but emphasized that it was the family's way of informing their audience. However, despite his explanation, many viewers remained skeptical, particularly because the videos were uploaded within an hour of each other.
Despite the controversy, fans have shown support for FaZe Rug, asserting that he doesn't need to justify his family's actions during their time of loss. Additionally, FaZe Clan's recent change in ownership has been a topic of interest, with FaZe Banks aiming to restore the esports organization to its former glory.