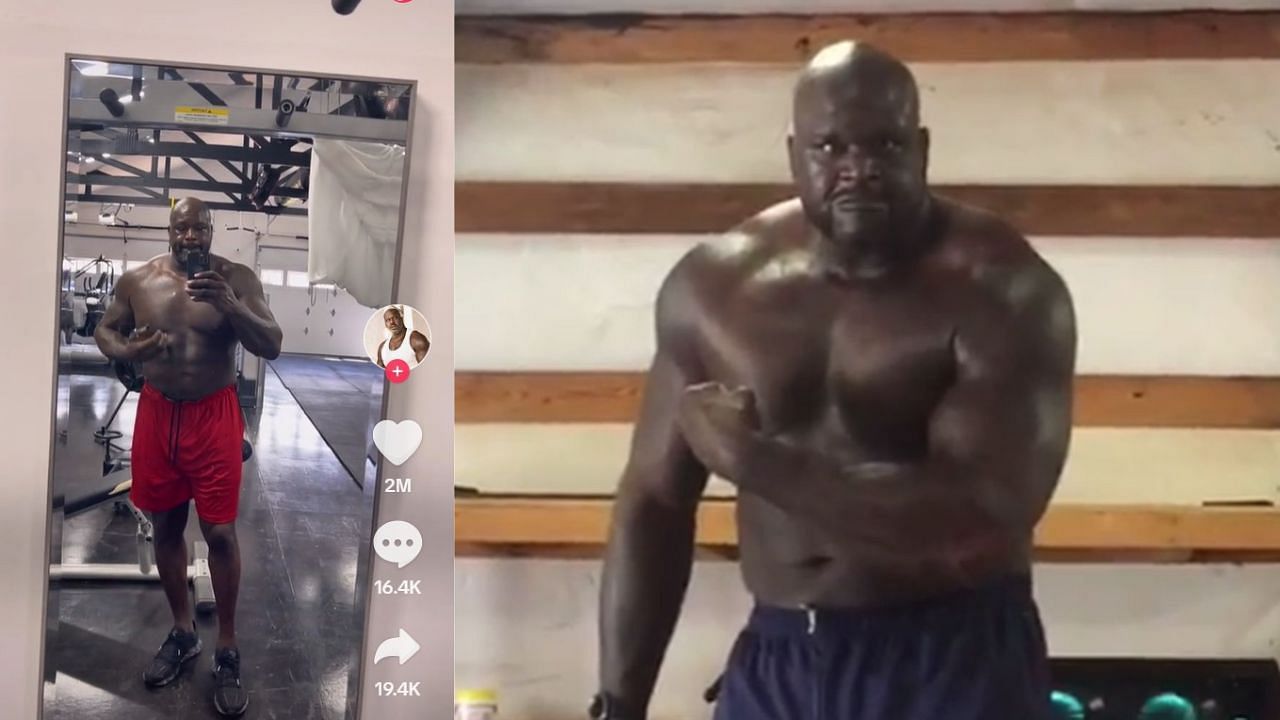 Shaquille O'Neal has shown dogged persistence in his goal of getting back in shape. A few months ago, when he was in the early part of his training, he decided to undergo hip surgery. The procedure forced him out of the gym for about three weeks. Once he was cleared to break a sweat, he promptly did so and posted a video of himself exercising.
The hard work and determination paid off. He's never been in better shape. After taking time out, he's ready to roll again.
Shaquille O'Neal does not want to look like Charles Barkley
While Shaquille O'Neal has made heads turn with his uptick in fitness, Charles Barkley has been hilariously trying to joke about it. The two are close friends but never hold back, particularly when they are covering games for Inside the NBA.
O'Neal once said that he'd never want to end up looking like the Philadelphia 76ers legend. In the same interview with The Messenger, he doubled down on that stance:
"As long as I don't have the CB-OTBB. That's the Charles Barkley Over-the-Belly Belt. I don't want to have that syndrome. What you see right now is flat. So if I ever get the CB-OTBB, I'm going to be upset."
Shaquille O'Neal can also be very competitive. He has his motivations, whether out of jokes or not, to get himself in shape. A 12-pack belly is quite tough to do. Some current players don't have the kind of physique Shaq wants to get. The former Miami Heat superstar did not give a specific date of when he'll show off his 12-pack accomplishment. His recent claims, though, will have people anticipating him to take off his shirt once more on Instagram.