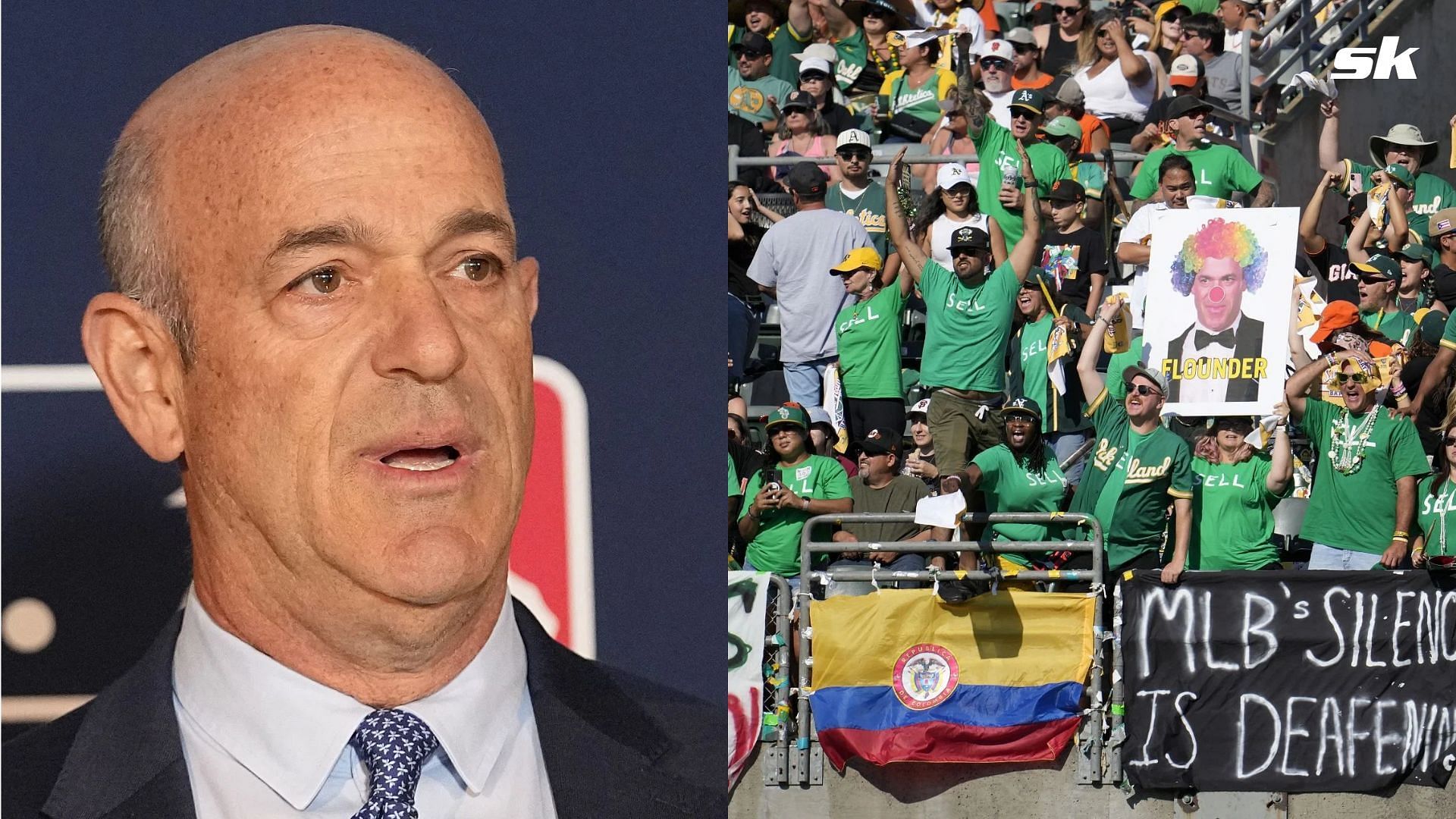 John Fisher got his wish, and the Oakland Athletics will move to Las Vegas. All 30 MLB owners met and unanimously voted yes on the relocation early Thursday morning.
This is unfortunate news for Oakland fans who have seen their NFL team relocate to Las Vegas and their NBA team relocate to San Francisco.
While many, even fans of other teams, were encouraging Fisher to sell the team, he has now gotten a gift from the league. However, many do not think things will get better for the team in Las Vegas, including sports radio host, Damon Bruce:
Bruce says Las Vegas fans do not want any part of what John Fisher does. He will ruin the baseball market in Vegas, just like he did in Oakland.
While the area desperately wants a baseball team, Bruce thinks they should have held out as one of the next expansion teams. MLB Commissioner Rob Manfred has spoken about his interest in expanding the league after the Oakland and Tampa Bay Rays situations get handled.
The Athletics do not expect their new ballpark on the Vegas Strip to be finished until 2028. So, they must find somewhere else to play following the 2024 season.
John Fisher says the Athletics did all they could to stay in Oakland
John Fisher and Rob Manfred both claimed that there was nothing they could do to stop this. Manfred even waived the relocation fee for the organization, which does not look good in fans' eyes.
"Today is an incredibly difficult day for Oakland A's fans. It's a great day for Las Vegas" said Fisher.
Oakland mayor Sheng Thao requested that the team use another name when they move, but Manfred stated that it is out of their hands and up to the organization. Thao then requested the next expansion team come to Oakland.
This is the first MLB expansion in the league since 2005, when the Montreal Expos relocated to Washington. They changed their name to Washington Nationals with the move, so we will have to wait and see what Fisher and the front office decide.
< > >