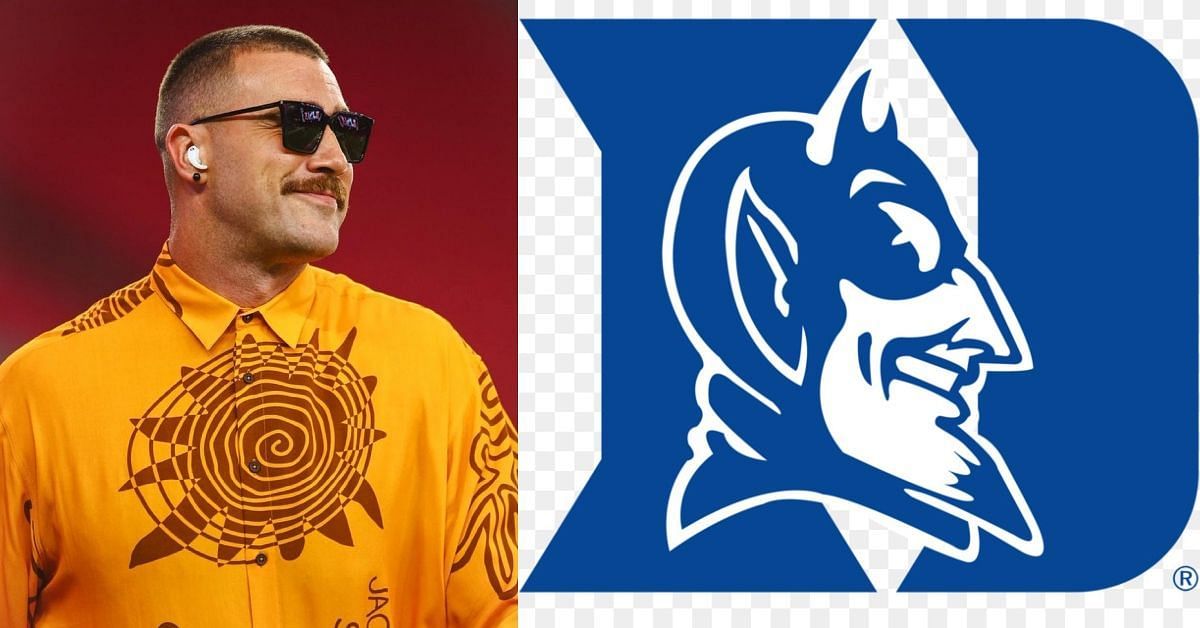 Travis Kelce is in the spotlight thanks to his NFL career and his connection with pop star Taylor Swift. Fans are digging up old tweets from the football star, uncovering previously unknown details about him.
One such revelation is Kelce's aversion to the Duke Blue Devils basketball program. However, it had nothing to do with any rivalry between Duke and Cincinnati.
So, why did the two-time Super Bowl champion harbor such feelings towards Duke?
Kelce explained, "I happen to hate Duke as well!! But, it's only cuz I was scared of their mascot when I was a little kid… smh," in response to a tweet back in 2011. It's a tweet that dates back over 12 years, from before his NFL days.
The Kansas City Chiefs star has left his college sports days behind and is on track to potentially become a future NFL Hall of Famer. His relationship with 12-time Grammy winner Taylor Swift has also significantly contributed to his fame.
Kelce was recently spotted in Buenos Aires at Taylor Swift's Eras Tour concert during the Chiefs' bye-week. His connection with the popstar has made headlines after Swift modified the lyrics of one of her songs to reference the tight end while performing.
Their story began when Swift performed at the Chiefs' home, Arrowhead Stadium, earlier this year. Kelce mentioned on his podcast that he wanted to give the popstar a friendship bracelet with his phone number, but they didn't get the chance to meet. Nevertheless, they did eventually meet up, and the rest, as they say, is history.