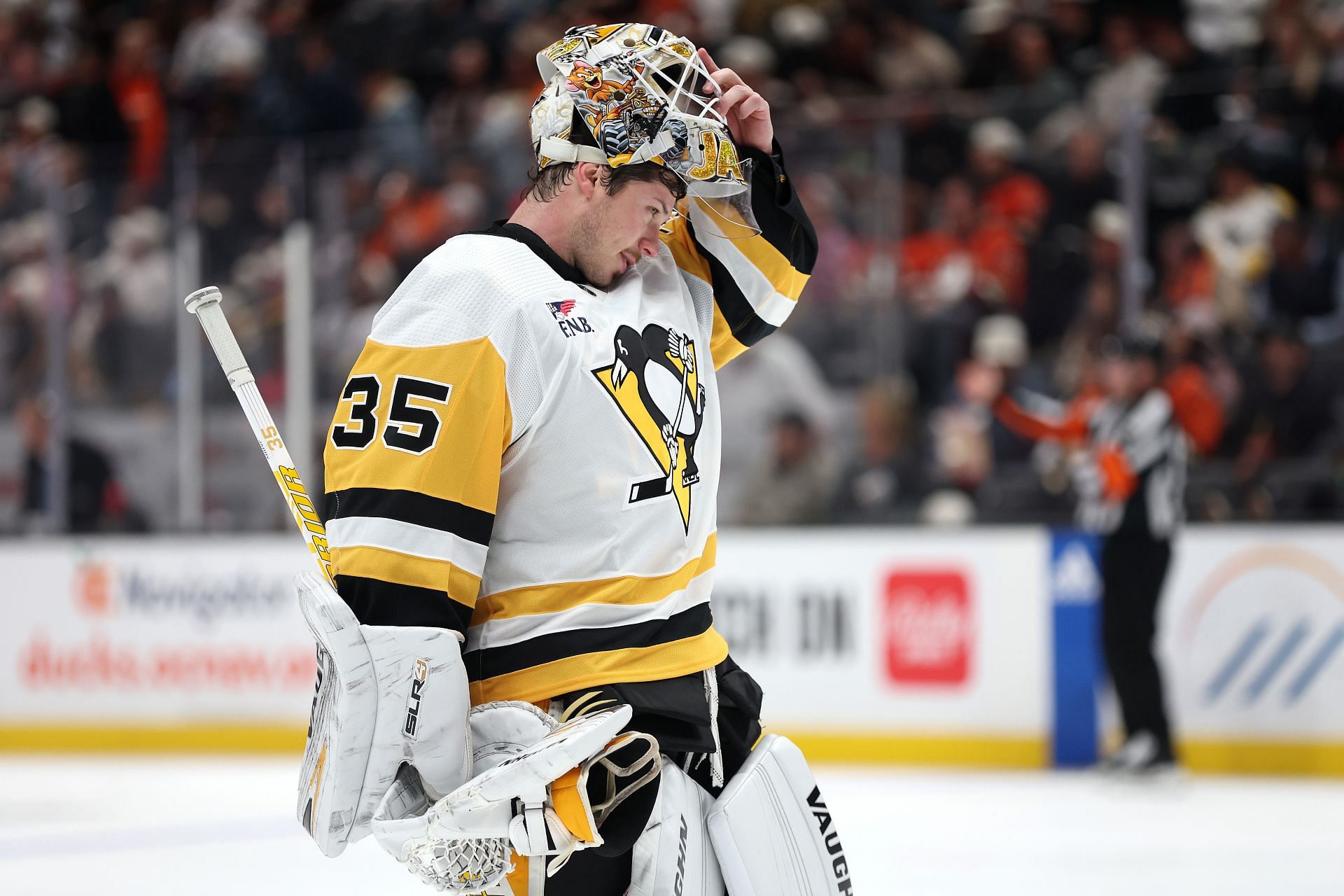 UPDATE: Pittsburgh Penguins' Tristan Jarry to start against Buffalo Sabres
Pittsburgh Penguins' star goaltender, Tristan Jarry, will start as a netminder against the Buffalo Sabres. Jarry, a two-time All-Star, is 4-5-0 with a 2.51 goals-against average and a .907 save percentage and has been crucial to the Penguin's success. The injury that caused Jarry's absence occurred during a game against Anaheim on Tuesday when he had to leave the game due to a cut near his eye. Penguins coach Mike Sullivan said, "The only challenge is that his eye is closed with the swelling. So he has a little bit of limited vision … When that goes down, I think he'll be good to go." Despite the injury, Jarry is expected to be on goal for the game against Buffalo.
TRISTAN JARRY'S CAREER: Tristan Jarry was born in Surrey, British Columbia, and grew up playing minor hockey in Vancouver. He was drafted by the Pittsburgh Penguins in the 2013 NHL Entry Draft and has had an impressive career so far, achieving a record of 121-65-20 with a goals-against average of 2.64 and a save percentage of .913 in his career. He has been a valuable asset to the Penguins and has cemented himself as their starting goaltender.