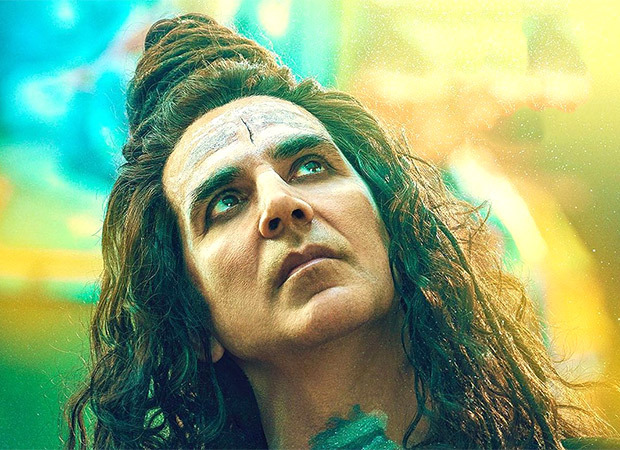 In the face of challenges, turning to faith might be the last resort. In a society where discussions around sex education in schools remain hushed and even prohibited in certain Indian states, a new film courageously steps forward with a unique approach, seeking divine guidance like a phone-a-friend lifeline.Amit Rai's "OMG 2" serves as a spiritual successor to the earlier film centered on spiritualism, "OMG." Released in 2014, the original drama provocatively examined the commercialization of religion by depicting an atheist who sues god's earthly representatives. Akshay Kumar played Krishna, aiding the litigant to triumph while fostering belief.
In "OMG 2," Akshay Kumar reprises his role as Shiva. (Censorship ensures that Kumar's character is referred to as Shiva's representative, not Shiva himself.)The enigmatic deity with dreadlocks comes to the rescue of a devout Shaivite when his teenage son is caught in the act of masturbating at school. Initially scolding Vivek (Aarush Varma), Kanti (Pankaj Tripathi) eventually comprehends the boy's situation.
Kanti takes the school's management, as well as the chemist, doctor, and purveyor of sexual performance-enhancing elixirs, to court. These figures have instilled in Vivek the belief that sex education is disgraceful, and masculinity is contingent on penis size. Kanti faces off against the wily defense lawyer Kamini (Yami Gautam Dhar) and Judge Purushottam (Pavan Malhotra).Echoes of the original "OMG" are evident. Kanti advocates for himself, mirroring the actions of "OMG's" Kanji Mehta, lending the courtroom scenes a comedic flair. Just as Krishna appeared in the first film, Shiva intermittently guides Kanti towards enlightenment. Both movies wholeheartedly embrace the concept of "deus ex machina."
Nevertheless, the rationale behind using faith as a lens to explore sex education isn't always convincingly explained. In "OMG," Kanji embarks on a crusade after his store is wrecked in an earthquake, only to have his insurance claim rejected due to an "act of God."Spanning 156 minutes, "OMG 2" remains steadfast in its intentions. Its premise is thoughtfully navigated, offering a progressive interpretation of Hinduism while being cautious not to offend. Yet, the utilization of religion to counter misinformation and promote societal change occasionally feels like a crutch rather than a necessity.