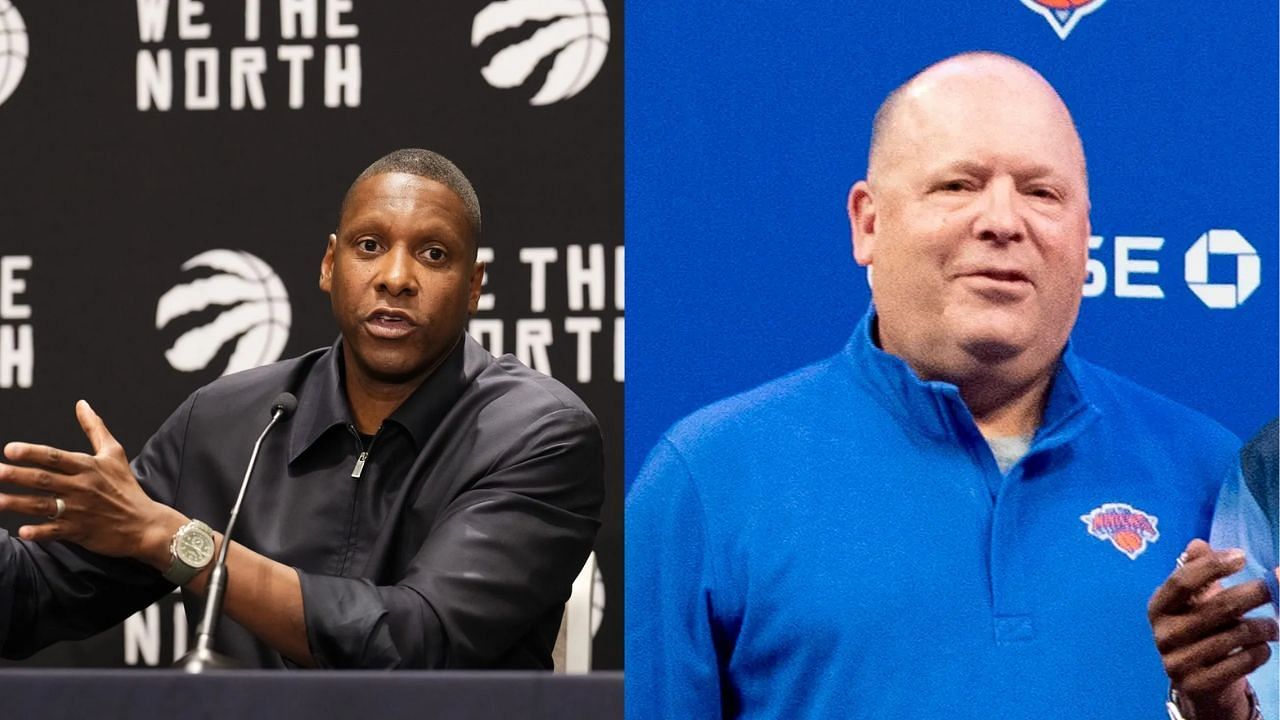 The New York Knicks and the Toronto Raptors, which are both in the Atlantic Division of the Eastern Conference, will play each other four times. Their first two meetings will be a home and away series starting on Dec. 1. This season's scheduled encounters will have more background story than usual. A brewing court battle between the two teams could loom large when they collide on the basketball court.
In August this year, the Knicks went to the U.S. District Court in Manhattan to file a complaint against the Raptors. New York's legal team is seeking $10 million worth of damages for alleged theft of thousands of confidential files. The claim also includes the motion to prevent NBA Commissioner Adam Silver from playing the role of an arbitrator in the dispute.
The Raptors, just before the 2023-24 season started, responded by asking the court to dismiss the complaint. They are also asking Silver to preside over the said issue. Toronto's lawsuit added that New York's allegations were "baseless" and a "public relations stunt."
On November 25, 2020, the New York Knicks hired Ikechukwu Azotam as an assistant video coordinator. He was later promoted to director of video and analytics and then player development assistant. During his tenure, the Knicks are accusing him of illegally sharing "3,358 video files."
The stolen files were allegedly accessed by the Toronto Raptors more than 2,000 times. A Google email that Azotam had been using was where the files were located. Play frequency reports, a prep book for last season's campaign, video scouting files, opposition research and more. The Knicks alleged that the Raptors "directed Azotam's actions and/or knowingly benefited from Azotam's wrongful acts."
Amid the allegations thrown by the New York Knicks at the Toronto Raptors is Adam Silver. The Knicks are strongly objecting to the NBA Commissioner as the arbitrator in their complaints. Silver and Raptors governor Larry Tanenbaum are close friends.
The Knicks' lawsuit stated that "Tanenbaum serves as Silver's boss and exercises control over and heavily influences Silver's continued employment and salary." New York's complaint continued: "Silver himself described Tanenbaum as 'not just my boss as the chairman of the board of governors, but he's very much a role model in my life.' If Silver were to preside over the instant dispute, he would be arbitrating a case for his boss and ally." The NBA's constitution also prohibits Adam Silver from issuing a penalty of over $10 million, which is what the New York Knicks will be asking. Moreover, the Knicks said that the league's rules do not cover theft of intellectual property or the protection of the same.
Rich Buchanan, the NBA's legal head, responded to the Knicks and the Toronto Raptors via email. He told them that the court will decide who will be the arbitrator in the dispute.