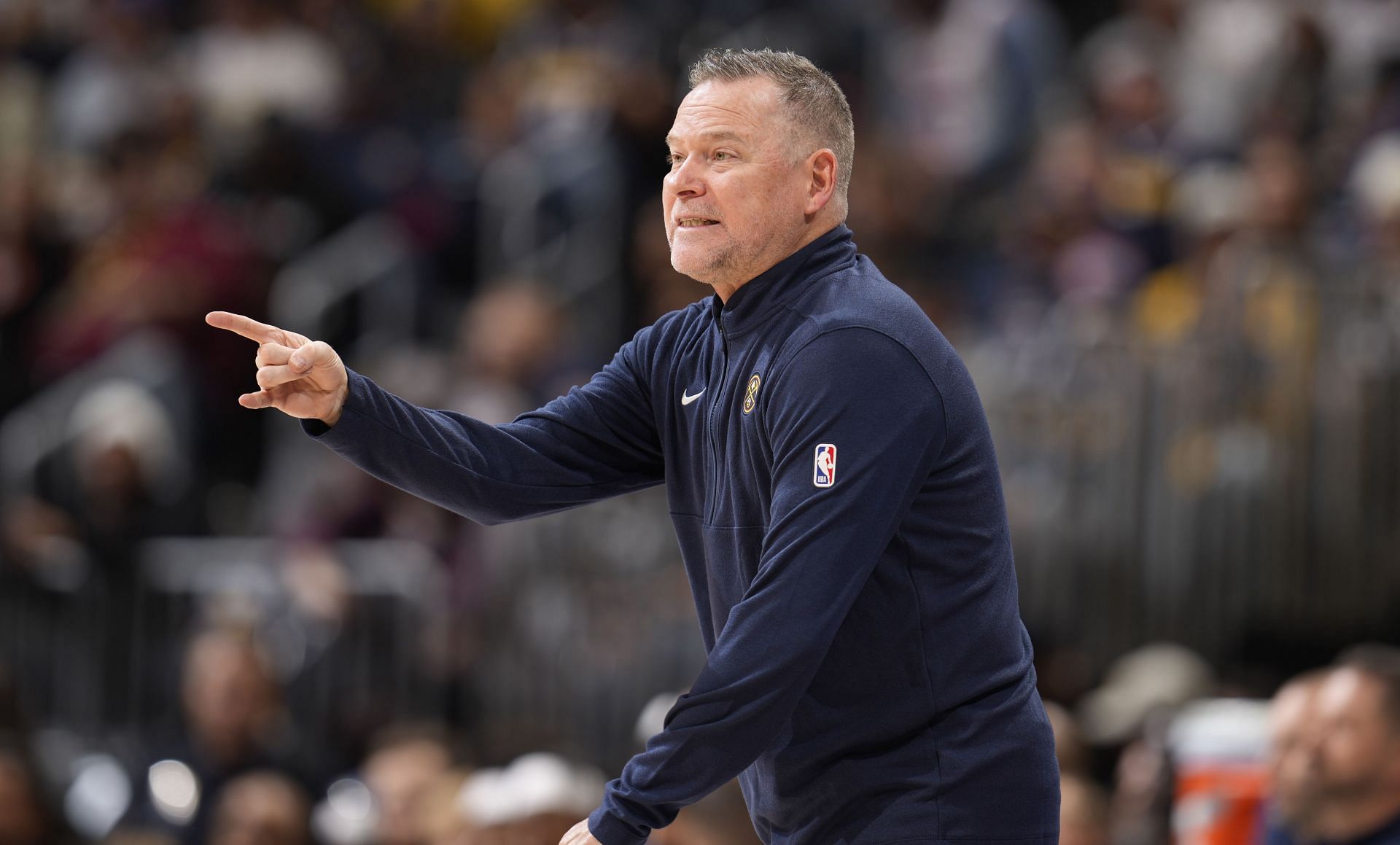 The Denver Nuggets and coach Michael Malone agreed a contract extension. ESPN NBA Insider Adrian Wornarowski first reported the news. The deal will make Malone one of the best-paid coaches in the league and comes after Malone led the Nuggets to their first title last season. The roster is deep and is built around Nikola Jokic and Jamal Murray. They're off to another solid start and project to be contenders for years to claim another title. The new deal for Malone further establishes that stability.
The deal will keep Malone in Denver until the 2026-27 season. The extension is for two years. Malone had two years left in his current deal. There's no report on the exact number of Malone's new salary. His salary can be estimated based on the current best paid coaches in the NBA. The five highest paid coaches in the league are the Spurs' Gregg Popovich ($16 million), Pistons' Monty Williams ($13.05 million), Warriors' Steve Kerr ($9.5 million), Heat's Erik Spoelstra ($8.5 million) and Pacers' Rick Carlisle ($7.25 million). Malone will likely be around those numbers.
The Denver Nuggets have had plenty of success under Michael Malone. They have been a contender in the Western conference for years and finally reached the NBA summit last season. They had a dominant run to the title with a 16-4 record in the playoffs. Malone has helmed the team for eight seasons. He's the fourth-longest tenured coach in the NBA. San Antonio's Gregg Popovich, Miami's Erik Spoelstra and Golden State's Steve Kerr are ahead of him. Malone has a 375-272 (.580) regular-season record with Denver. He's 37-31 (.554) in the playoffs as the Nuggets coach. He's also one of eight coaches in the league to have won the championship. Gregg Popovich, Erik Spoelstra, Steve Kerr, Rick Carlisle, Nick Nurse, Tyrone Lue and Frank Vogel are the others. The Nuggets have the second-best winning percentage since the 2018-19 season. Michael Malone has been the coach during that entire span. Only the Milwaukee Bucks have a better winning percentage in that time. Malone seems to be poised to better those numbers, as the Nuggets are off to a solid start to the season. They're 8-2 and atop the Western Conference despite a loss to the Houston Rockets on Sunday.