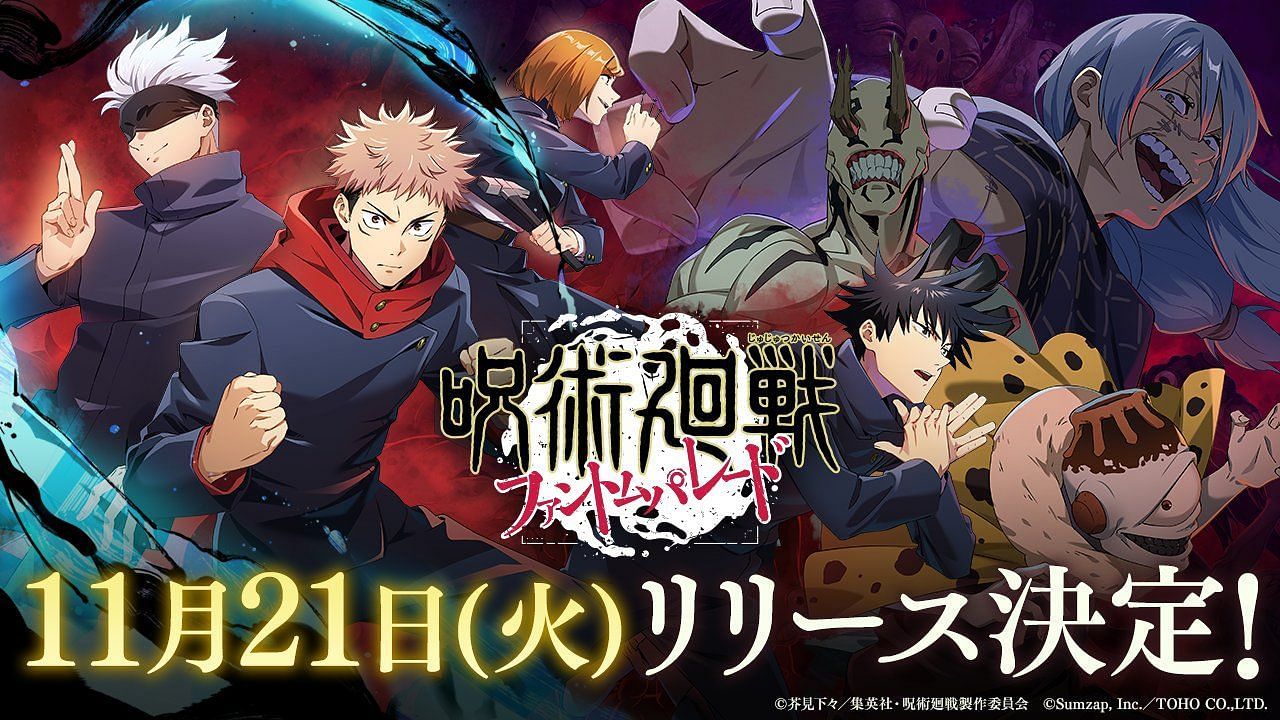 Jujutsu Kaisen: Phantom Parade, a highly anticipated mobile game, is all set to release on November 21, 2023. It promises to deliver a gaming experience that preserves the essence of the popular anime while introducing a unique tale for the gaming world.
The game is expected to provide an immersive journey into the world of Jujutsu Kaisen, featuring familiar characters, an engaging plot, and unique gameplay mechanics that will not only appeal to existing fans but also attract new ones.
Jujutsu Kaisen: Phantom Parade will be available on iOS and Android on November 21, enabling fans to wield spells, confront cursed spirits, and delve deeper into the enthralling world of Jujutsu Kaisen.
The game faithfully recreates the anime's storyline with full voice acting support, allowing players to immerse themselves in the narrative from the perspectives of various characters. Additionally, the gameplay mirrors the spirit of the TV anime, with players engaging in dramatic combat against cursed spirits using powerful spells. Assembling the perfect team to banish cursed spirits and explore new gaming elements, such as "Area investigation," adds a strategic and fascinating aspect to the game, enabling players to conquer various regions as their characters grow and evolve, solidifying their connection to the Jujutsu Kaisen realm.