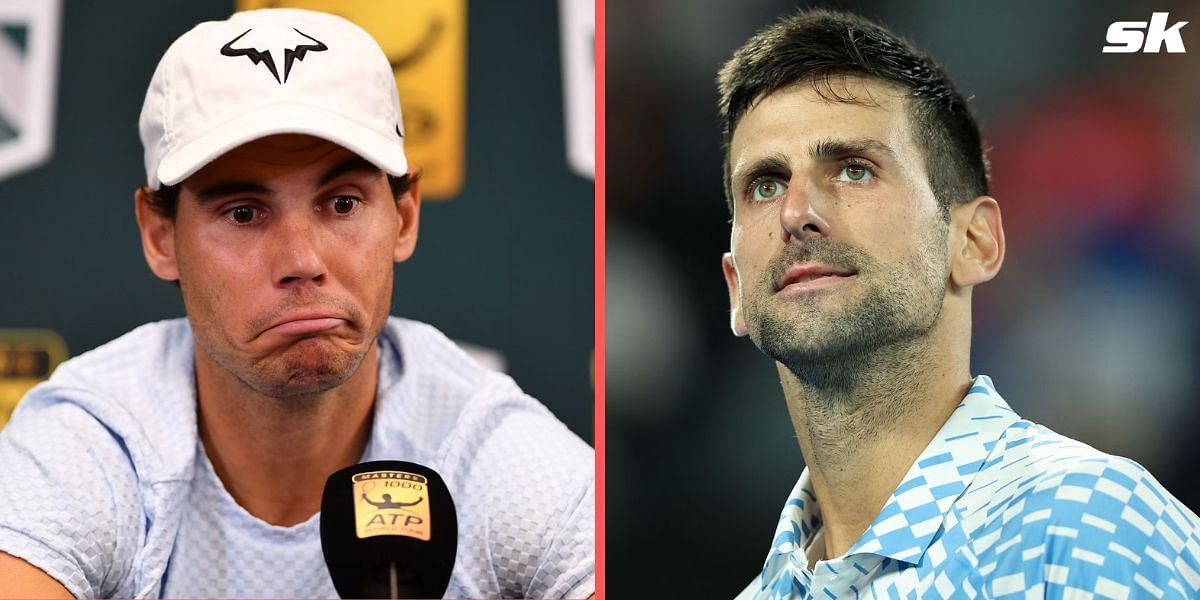 Former World No. 1 Rafael Nadal has admitted that he doesn't believe he will be able to surpass Novak Djokovic's record of 24 Grand Slam titles. Nadal recently became the first man to win 21 Major titles, breaking the tie with Djokovic and Federer, and then went on to extend his lead by winning the French Open in 2022. However, Djokovic's subsequent victories at the 2022 Wimbledon Championships, 2023 Australian Open, French Open, and US Open raised questions about Nadal's ability to overtake him, especially after being sidelined for the entire 2023 season due to a hip injury.
Nadal, who is preparing for a comeback in 2024, expressed doubts about his ability to surpass Djokovic's Major count during a recent media interaction in Barcelona. He also acknowledged the difficulty of returning to a high level of tennis following his extended break but emphasized his determination to be competitive once again. Having spent 209 weeks as the World No. 1, Nadal is now certain to finish the season as World No. 664.
Despite the challenges, it is expected that Nadal will make his comeback at the 2024 Australian Open. He remains optimistic that the work he has put in during his absence from the ATP Tour will help reignite his competitive spirit.