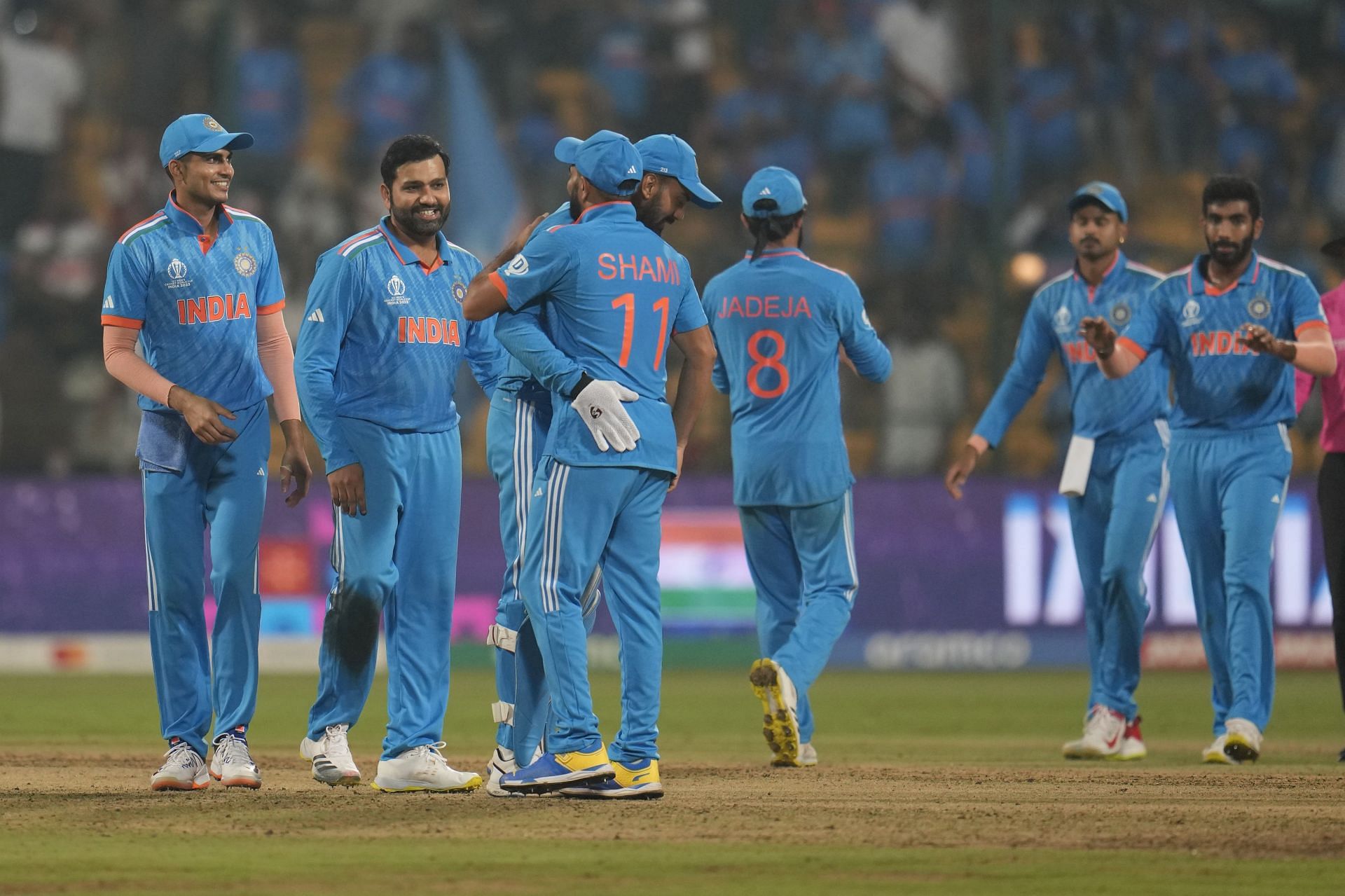 Team India head coach Rahul Dravid has said that they will stick to the same processes in the 2023 World Cup semi-final which have helped them achieve success so far in the tournament. The former Indian captain admitted there will be pressure, but remains confident about the group's ability to handle it.
The Men in Blue finished the group stage unbeaten and recorded their ninth consecutive victory with a massive 160-run win over the Netherlands on Sunday, November 12. They will face New Zealand in the semi-finals on Wednesday, November 15, at the Wankhede Stadium in Mumbai. India secured a four-wicket win over the Kiwis in their group stage encounter.
Speaking to broadcasters on Sunday, Dravid said:
The home side seem to have all their bases covered with every player hitting their stride on time. Both Rohit Sharma and Virat Kohli have accumulated over 500 runs in the tournament, while Jasprit Bumrah, Mohammed Shami, and Ravindra Jadeja have taken over 15 wickets each with good averages.
"All we can do is play what is in front of us" – Rahul Dravid
Dravid also highlighted that the vibe around the group is quite special at this point and that they are trying to not get ahead of themselves. The 50-year-old added:
The Kiwis famously ended India's run in the semi-finals in the 2019 World Cup and the Men in Blue will be keen to avenge that loss on Wednesday.