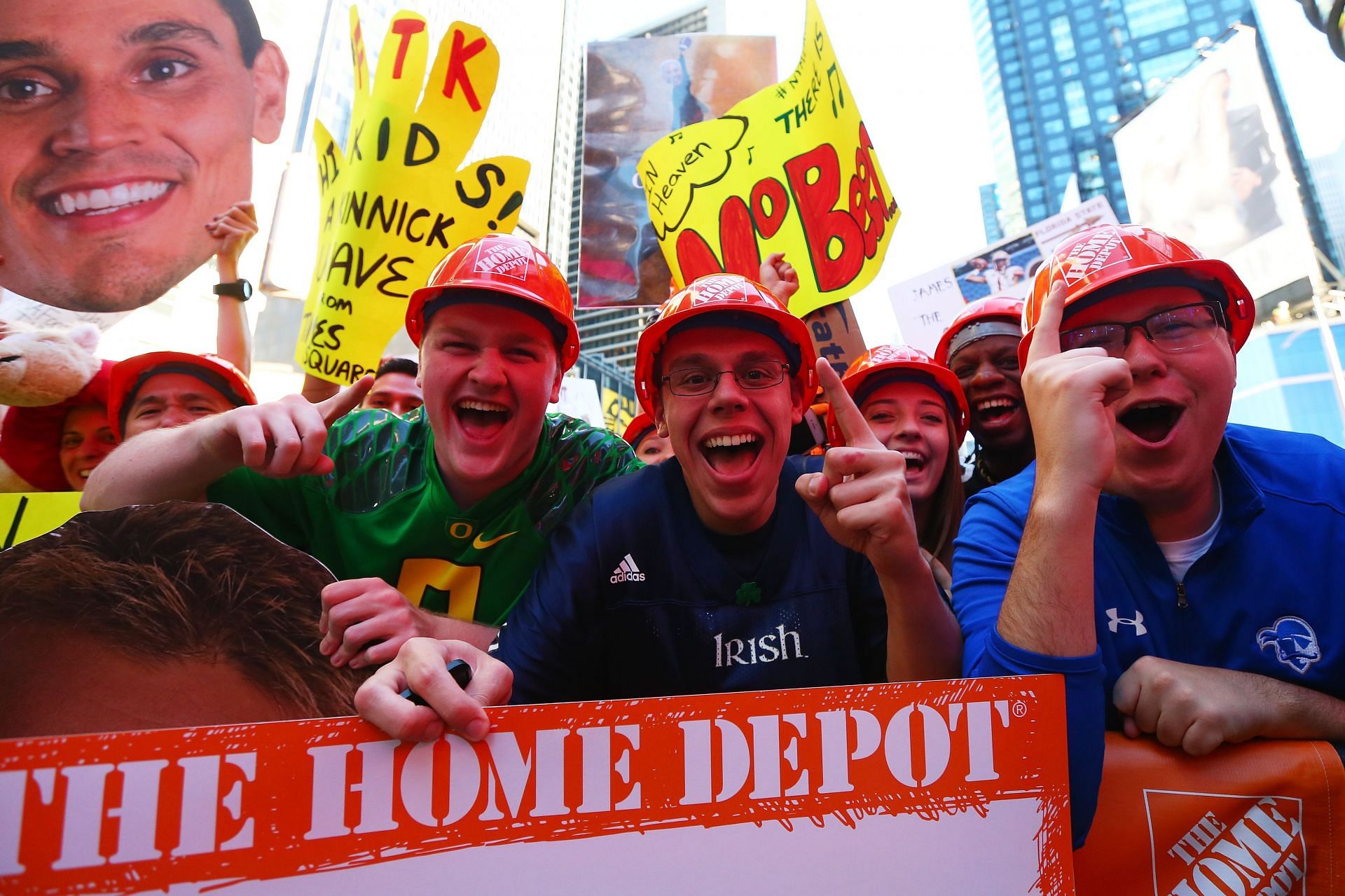 ESPN's College GameDay traveled to an unexpected location for Week 12, as Lee Corso, Patt McAfee and co. went to the campus of James Madison University. The Dukes are currently undefeated with a record of 10-0 and are ranked No. 18 in the nation, certainly a high level of achievement for a non-Power Five school.
The school, which is just in its second year at the FBS level, has been trying to get a waiver that allows it to participate in this year's bowl season. The NCAA doesn't allow teams that transitioned from the FCS to the FBS level to participate in bowls during the first two years of their transition.
The school was grateful to receive the College GameDay bandwagon, as a record crowd of 26,000 people gathered at the James Madison campus. They were there to listen to Lee Corso and the rest of the program's cast select their picks for today's winner between the Dukes and Appalachian State.
Corso has a respectable record this season, being 9-1 this year with his picks. That one mistake was the Longhorns' defeat at the hands of the Oklahoma Sooners. To be honest, we didn't see that one either.
#### Who has Lee Corso picked to win the James Madison vs. Appalachian State game on College GameDay?
##### College GameDay cast picks
– Desmond Howard – JMU
– Pat McAfee – JMU
– PFTCommenter – JMU
– Lee Corso – JMU
– Kirk Herbstreit – JMU
– NCAAFNation247 – JMU
It seems like everyone on ESPN College GameDay agrees that the Dukes are set to defeat the Mountaineers. The pick is a logical one, given that the Dukes are a ranked school with a perfect record while the Mountaineers are having a mediocre season, with a 6-4 record.
#### James Madison's reaction to NCAA waiver rejection
The Dukes have tried to no avail to get a waiver that allows them to cash in on their fantastic season by participating in the bowl season. The NCAA has rejected the appeal, closing the door on the school's dreams.
The school recently released the following statement on the subject:
"We're disappointed in the outcome of the NCAA's review of our request for bowl relief," JMU said in a statement. "We're saddened for our university community and, in particular, we're devastated for our football program, the coaches and student-athletes who have orchestrated an amazing season and earned the opportunity.
"As we turn the page, we have an incredible week lined up with College GameDay here and our final home game, so we're focused on maximizing these moments for our university and celebrating our senior class."